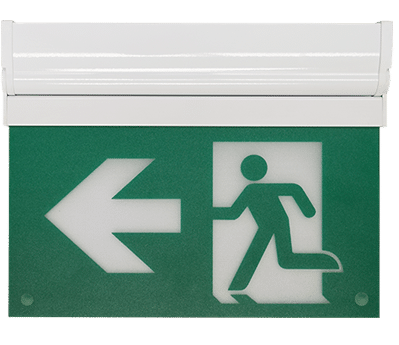 Curva Running Man
Surface / Recessed Edge-Lit
The Curva is designed to adapt to your environment. It features a pivot system that allows the Curva to be installed on a wall, ceiling, sloped surface, or recessed.
The edge-lit design of the Curva is thin and stylish. It is constructed with a white painted aluminum housing and a clear acrylic panel.
Easy to specify, easy to install, the Curva is a universal edge-lit sign with 120-347V input that is available in AC only, UDC, or self-powered versions. Self-powered versions provide a minimum of 120 minutes run time.