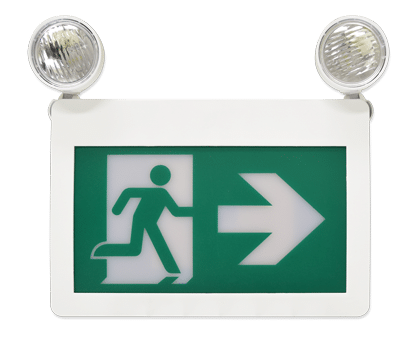 VE2 Combo
Thermoplastic Running Man Combo
The VE2 Combo is an attractive and low profile thermoplastic combination sign and emergency light. Designed for commercial & institutional installations, the slim profile of this sign blends perfectly with any decor.
The truly universal VE2 Combo comes standard with a mounting canopy, 0LR pictograms and one backplate. The heads are adjustable from top to side with 3W LED lamps.
The VE2 Combo come with an external LED status indicator, test button and operates for 120 minutes. All VE2 Combos have 120-347V input.
The VE2 series combo easily snaps together for surface ceiling, wall and end mounting. Ideal for installations in indoor and damp locations.