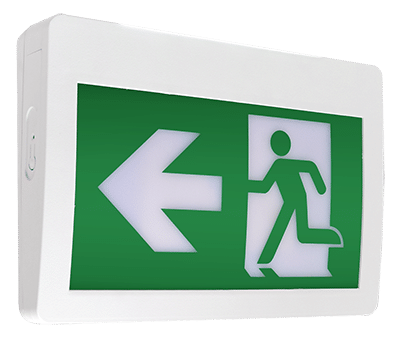 VE2
Thermoplastic Running Man
The VE2 is a compact, attractive and low-profile thermoplastic sign. Ideal for commercial & institutional installations, the slender profile of this sign blends perfectly with current interior decors.
The truly universal VE2 sign comes standard with a mounting canopy, 0LR pictograms, and one backplate. AC only and self-powered versions are available with 120/347V input.
The self-powered model comes standard with an external LED status indicator, test button and operates for 120 minutes.
The VE2 series sign is suitable for surface ceiling, wall, and end mounting. Suitable for indoor and damp location installations.