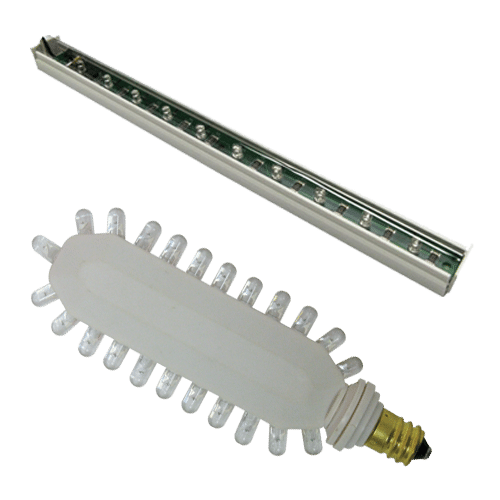 Retrofit LED Kits
LED Retrofit Devices
Lumini – LED Retrofit Device
Optional bases for DCB, Intermediate and Medium. Optional universal DC back-up voltages. For 120VAC or 347VAC applications. 1 year warranty.
REDLED – Ultra Bright LED Lamp Retrofit device
Interchangeable based included: Candelabra, DCB and Intermediate. Optional medium base available. Ultra bright light output. For 120VAC applications. 1.4 watts per lamp. 1 year warranty. Two lamps per kit.