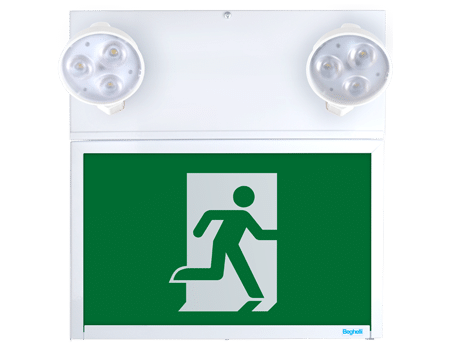 Stella RM Eco Combo
Steel LED Running Man Combo
The Stella Eco Running Man Combo features an attractive and modern steel housing design.
With the combined ability to mark the exit and light the path of egress, the Stella Eco Combo is an extremely versatile fixture and is ideal for commercial applications.
Compatible with 120 or 347VAC input, the Stella Combo can provide 6V or 12V backup power to remote heads or run independently for up to 4+ (6V) or 8+ (12V) hours.
The combo is supplied with two thermoplastic front mount style heads in 2W, 2.5W, 3W when specified.